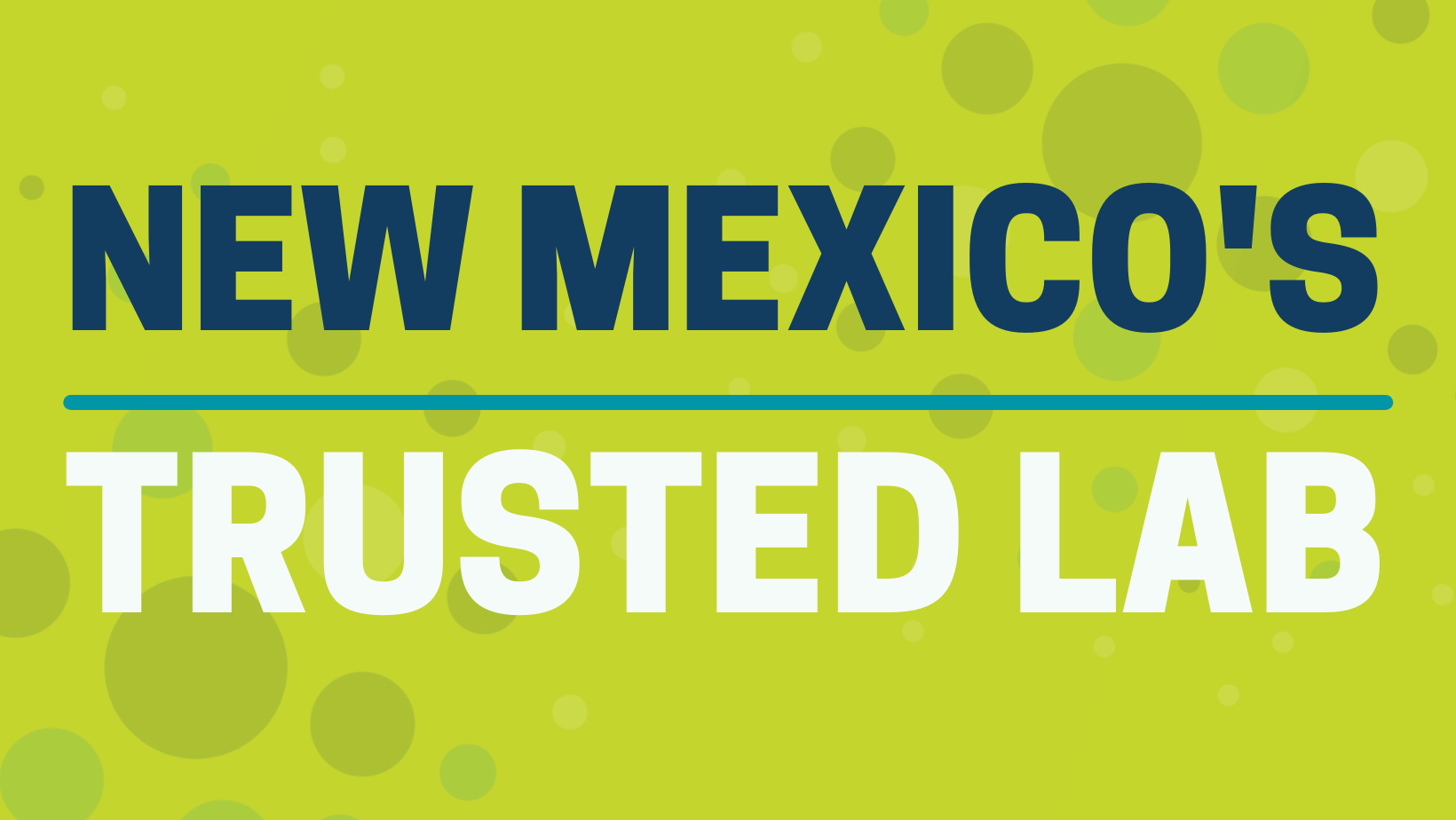 GET TESTED FOR COVID-19
TEXT 575-622-5600 TODAY
PCNM offers a NAAT COVID-19 test. The NAAT test is the Gold Standard of Testing per the CDC and DOH. Our test has an accuracy rate of 99.99% and is trusted by hospitals around the region. Our test is a simple nasal swab. We are the only lab in the state of New Mexico collecting specimens, testing, and issuing results all from our own lab under the direction of our team of Board Certified Pathologists.
When you need accurate, fast results with personalized service, you can trust PCNM.
DRIVE-THROUGH TESTING SITES
LOS ALAMOS:
139 Longview, White Rock
Monday – Friday: 8:00 am – 3:00 pm
LAS CRUCES:
1160 Commerce Drive, Ste A
Las Cruces, NM 88011
Monday – Friday: 8:30 am – 4:00 pm
ROSWELL:
600 N Richardson
Roswell, NM 88201
Monday – Friday: 8:30 am – 4:00 pm
Testing is easy! Once you arrive, please enter a designated parking spot. Our laboratory professionals will meet you at your vehicle, collect your specimen, and collect your insurance information. No appointment is needed!
TRAVEL TESTING
We provide statewide testing for travel-related purposes. We guarantee results within the guidelines required by airlines and destinations. Text 575-622-5600 for scheduling and pricing information.
EXPEDITED TEST RESULTS
Same day results are available for an additional fee. Please text 575-622-5600 for more information.
HOSPITALS AND HEALTHCARE PROFESSIONALS:
We provide testing to hospitals and healthcare providers around the region. Healthcare professionals interested in testing should reach out to our healthcare service team at 575-622-5600.
RAPID RESPONSE AND SURVEILLANCE BUSINESS TESTING
Our Rapid-Response units are standing by to test your employees in the event of a positive exposure. For information on Business Rapid-Response and Surveillance testing, please text 575-622-5600.